We've all experienced that sudden, throbbing toothache or lost a filling at the most inconvenient time. Dental emergencies often strike when it's least expected, frequently outside of regular office hours.
Urgent care for these issues is highly important, or else they can turn into a life-threatening event. When you're faced with one, it can feel like a true dental nightmare. But fear not!
West Hills Smiles is here for you. We are a dental clinic providing dental treatments for various emergency dental issues. Our urgent dental care, provided by the best dentists in California, helps you overcome dental emergencies and ensures that your dental issues do not exacerbate.
The After-Hours Dental Emergency Conundrum
Dental emergencies are seldom courteous enough to happen during your dentist's typical office hours. They can strike late at night, during weekends, or on holidays, leaving you in discomfort and uncertainty.
When facing such predicaments, it's essential to understand the common dental emergencies and how to address them until you can access professional help.
What Are The Types of Dental Emergencies?
Here are five types of dental emergencies;
1. Toothaches:
Sudden, severe toothaches often indicate underlying issues. To manage the pain, cleanse your mouth with warm water, floss gently, and use a cold compress.
2. Lost Fillings or Crowns:
If a filling or crown falls out, save it and temporarily place it back with dental cement or sugarless gum.
3. Chipped or Broken Teeth:
Rinse the mouth with warm water and use a cold compress. Save any broken tooth fragments.
4. Knocked-Out Tooth:
Preserve the tooth in milk or saliva and reinsert it into the socket if possible. If not, store it properly until you can seek immediate dental care.
5. Bleeding Gums:
Gentle pressure with gauze should help stop bleeding. Rinsing with a warm saltwater solution can also aid in healing.
Overcoming Dental Emergencies – A Step-by-Step Guide
1. Assess the Situation:
Determine the severity of the dental emergency. Minor issues, like small chips, may not require immediate attention.
2. Manage Pain:
Rinse your mouth, and use a cold compress or over-the-counter pain medication as needed to alleviate discomfort.
3. Preserve Tooth Fragments:
If a tooth is chipped or broken, save any fragments. They may be reattached.
4. Store Lost Teeth Properly:
When handling a knocked-out tooth, hold it from the top, not the bottom, i.e., the root. If you can, put it again in the socket; if not, preserve it in saliva or milk.
5. Consult an Emergency Dentist:
Look for an emergency dental clinic that offers after-hours services and call for an appointment.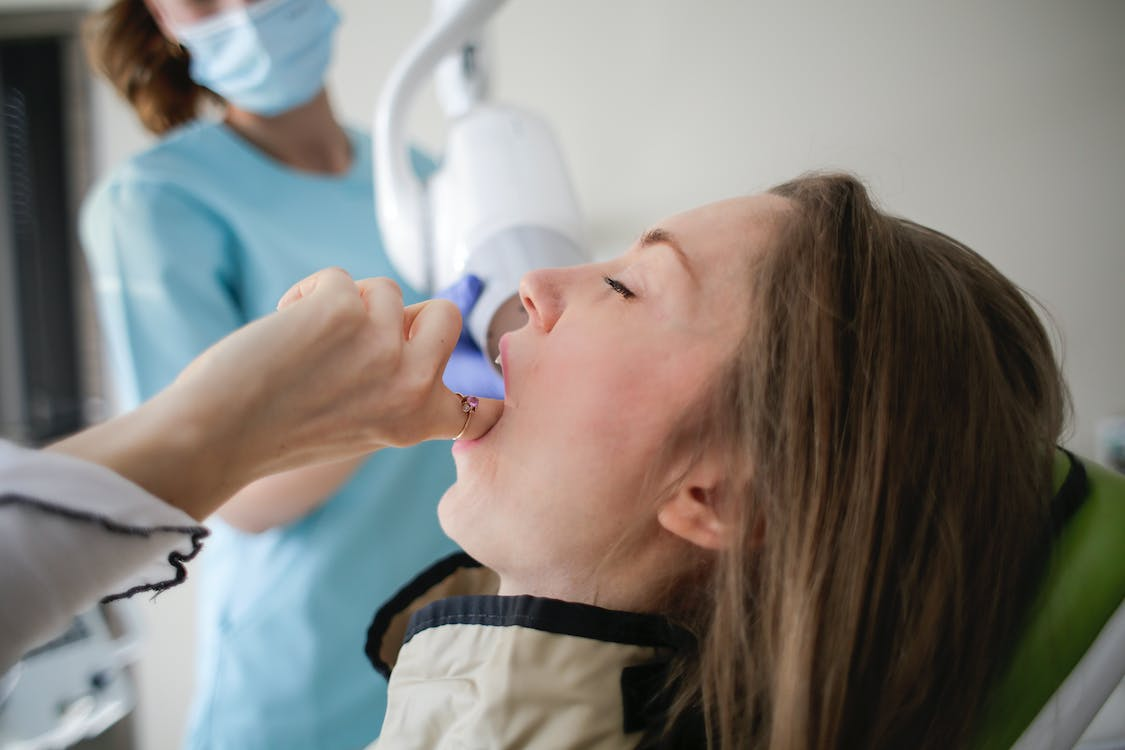 6. Prepare for the Visit:
While waiting for your dental appointment, maintain good oral hygiene. Avoid hot or cold foods, and consume soft, non-acidic, and non-sugary foods.
7. Follow Post-Visit Care:
After receiving treatment, diligently follow your dentist's post-visit care instructions for a speedy recovery.
West Hills Smiles – Your Comfort And Well-Being Are Our Top Priority
When dental emergencies strike after hours, West Hills Smiles is here for you. Our experienced emergency dentists provide top-notch emergency dental services West Hills, Woodland Hills, and other CA areas.
Whether you're dealing with a sudden toothache, a lost filling, or any other dental emergency, we offer prompt and effective dental care treatment services to bring you relief.
Contact us immediately for expert help during dental emergencies.