4 Tips for Denture Wearers
Talking to loved ones and eating delicious food are two life pleasures that denture wearers shouldn't sacrifice. However, this isn't the case.
Dentures are prosthetic devices that support one or more artificial teeth in your mouth. Initially, denture wearers face difficulty adjusting their mouth movement and comfort. But with time, they settle down.
Yet, one thing that remains a priority to all denture wearers is the maintenance of hygiene. In this blog, we've compiled some tips for denture wearers to enhance their dental hygiene.
Tip 01: Soak Your Dentures Regularly in a Dental Cleanser
The best practice to use dentures with good hygiene is to soak them overnight in a dental cleanser. Different types of dental cleaners are available in the market, including gels, effervescent, and creams.
Never apply dental cleaners while wearing a denture. These dental cleansers remove germs, plaque, and food particles from your dentures. Soaking won't result in improved shine to your dentures. Instead, it will kill bacteria and germs that cause bad breath and other mouth infections.
Tip 02: Brush Your Dentures Daily
Just as you brush your teeth regularly, same as you should scrub your dentures daily. Brushing dentures would clean their excessive tartar and would help maintain their prosthetic white shine.
Experts suggest brushing your dentures using a soft bristle brush. You can use dish wash soap or a mild detergent with warm water. But never use bleaching agents as they can impair denture quality. If you use adhesives to fix your dentures, clean the groves that are set against your gums.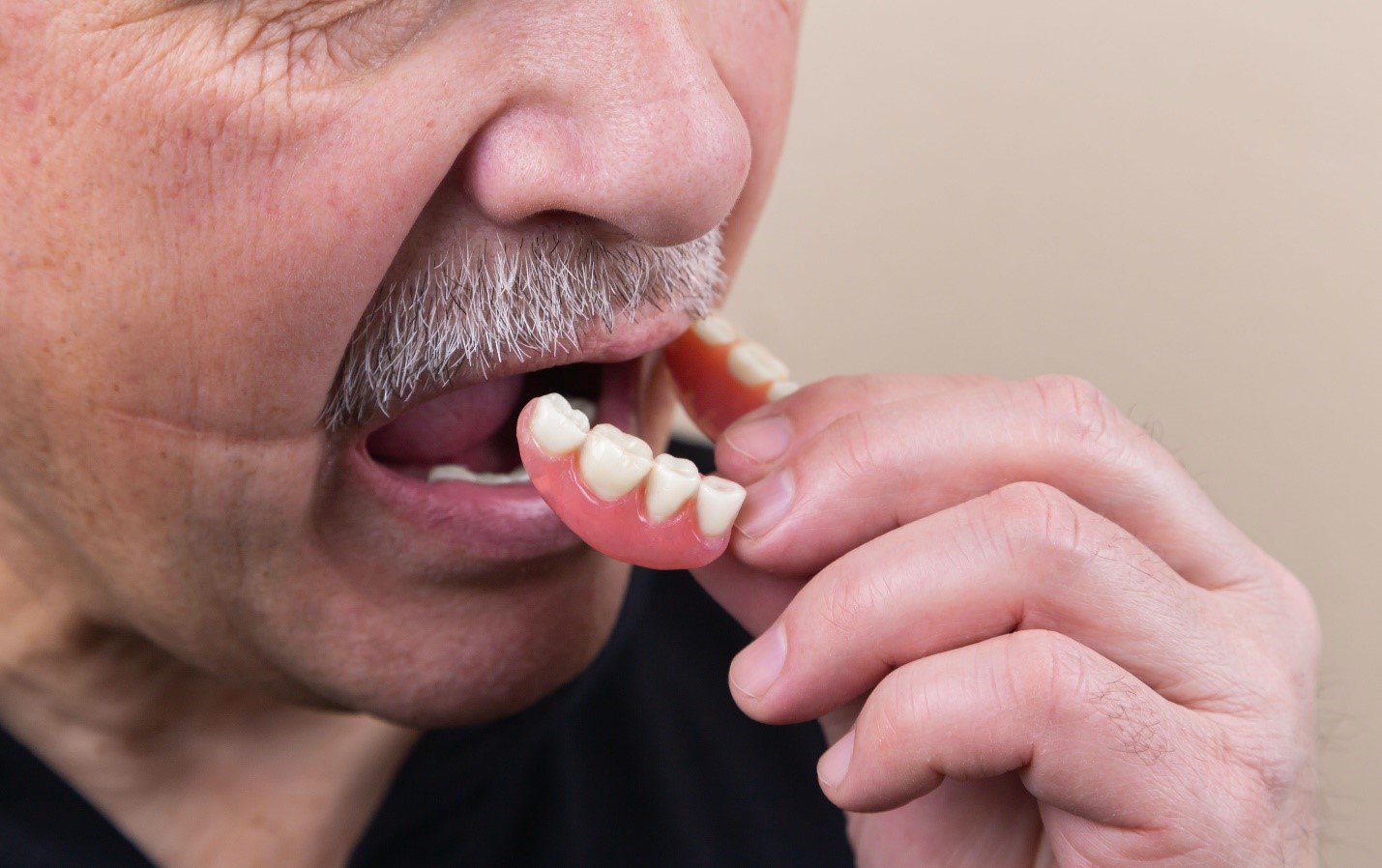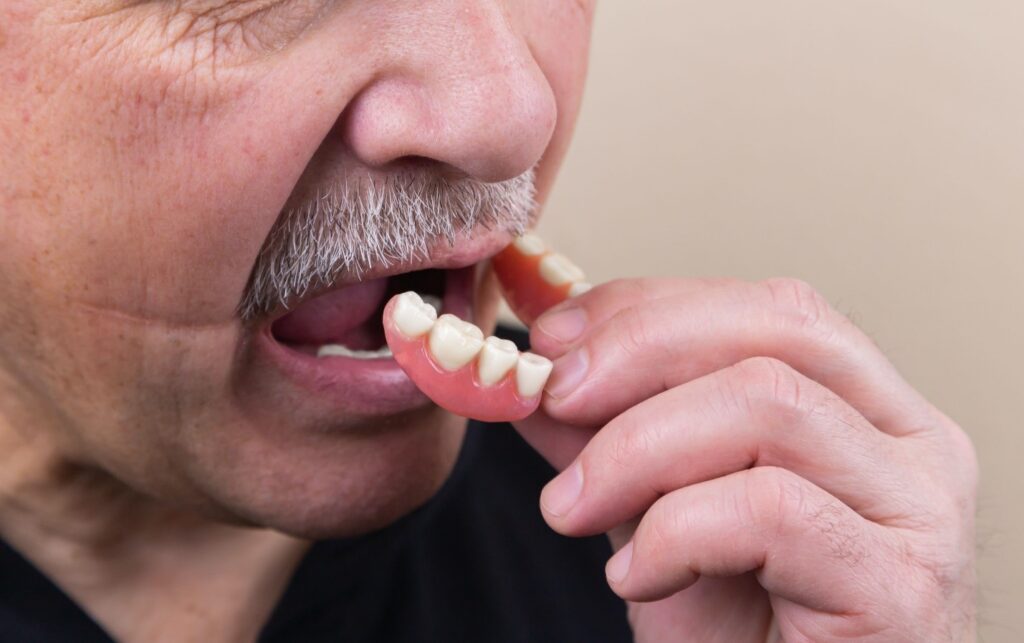 Tip 03: Follow Good Hygiene Habits to Prevent Fungal Infections
According to few studies, unclean dentures are a source of fungal infections and other oral infections in the mouth. Therefore, cleaning dentures is essential, but washing and scrubbing your mouth and teeth are equally important.
Make a routine of brushing your teeth gently with toothpaste before putting dentures in your mouth. This helps in removing plaque and other bacteria that cause dental irritation and bad breath.
Tip 04: Fix Dentures Properly
Proper fitting of dentures in your mouth is significant to prevent sores and pain. Therefore, consult a dentist in this regard to get professional guidance about whether or not you should use dental adhesives to fix dentures.
Dental adhesives serve as a barrier against food particles sticking to your gums. They also secure your dentures in the correct position when you talk or eat something. Use denture adhesives as directed, for many of them contains Zinc, which can cause other health issues in the respiratory tract.
Consult Professional Dental Help at West Hills Smiles
Are you facing any dental issues? Delaying is not an option when you've got professional dental services of West Hills Smiles in California.
From dental implants and teeth whitening services to general dentistry and emergency dental services, West Hills Smiles ensures quality dental treatments with affordability and patient satisfaction.
For more details, contact us today at (818) 346-4303. Feel free to book an appointment now.